Twitter vs. Telephone Part 3: an ongoing lead generation experiment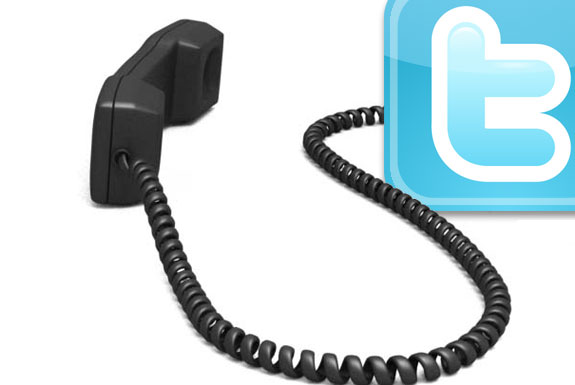 I'm in sales.  I sell radio.  And I know I'm not normal.  This year I decided to make one fundamental change to my new business strategy. I've given up cold calling.
Its not that I'm not good at it.  On the contrary, I actually have won several new business awards.   I attribute part of my success to my cold calling technique.   As successful as I've been, I feel that cold calling is wasteful.  Last year I cold called 1000 new businesses and was able to get 44 of them signed up for a radio campaign.  Not all of the new business accounts came from cold calling but I can't figure out how to separate those clients from ones that I cold called.   In a best case scenario, that's a 4.4% success rate…and that's awful.  Those are the numbers but what they don't tell you is
how much I hated trying to track people down
how much energy I wasted…its actually 95.6%
how many people I likely frustrated.
how those calls did absolutely nothing to separate me from every other rep in town
how it felt like trying to find a needle in a haystack
how spending time to make those calls prevented me from building my personal brand
how spending time cold calling prevents me from focusing on the best 20% of my customers who generate 80% of my sales
So this year I decided to try something different.  I'm trying to earn referrals and focus on the 20% of customers who generate 80% of my sales.  Crazy, I know.  Here are some of the ways that I'm doing this
Being a resource: providing my existing clients with great information about marketing
Learning: many about social media options twitter, facebook, foursquare, linkedin, Yelp etc
Speaking: sharing what I've learned so far with anyone who wants to listen
Creating: collaborating with other people and businesses to develop new products, ideas and services
Building my Tribe: Seth Godin
Giving: refusing to become possessive of ideas, resources or connections
One of the main platforms that I'm to build my tribe is Twitter.  In roughly 8 months, I've made 2600 tweets and have just eclipsed the 800 follower milestone.   Here are 9 things that I've learned so far by using Twitter
I have more time to talk with my best customers
I gain more followers after I say hi to new ones of mine.  Its not just about saying hi, but I'm genuinely fascinated by all the people that follow me.  They come from all over the world and many have really interesting jobs / lives.  I look up a little about what they do and comment on it after I thank them for following me.
I have a voracious appetite for information.  The more I read, the more questions I have.  I'm really interested in trying to figure out what motivates people to engage a brand, how a brand comes to life, what community is and where are the touch points that consumers and businesses interact with one another
I'm starting to get referrals
I'm starting to build a reputation
My existing clients are reading what I say
I'm developing my personal brand / voice
I feel connected to my followers and have met dozens of amazing people that will become great business partners and some I already count as friends
I feel smarter.  Even though its not likely, I feel like it.
Do you do anything different?
Sign up for our newsletter!